Island of Salt Cay
TURKS AND CAICOS ISLANDS, B.W.I.
Beautiful, Unspoiled Caribbean
A remote jewel in the Turks and Caicos Islands, Salt Cay is small, unspoiled, and utterly perfect. Home to some of the most beautiful beaches and waters in the world, it is a diving and snorkeling paradise with a rich tradition.
About Salt Cay
Location
Salt Cay is the southernmost inhabited island in the Turks and Caicos Islands, British West Indies. It is 80 miles north of the Dominican Republic, and 525 miles southeast of Miami. It is home to around 100 friendly souls, rich in heritage and Caribbean culture, plus and abundance of wildlife including free range cattle, wild donkeys, birds, iguanas, and chickens.
History
From the early 1700's until the 1960's, Salt Cay was one of the largest exporters of salt in the world. Today you can still tour the salinas (salt ponds) and windmills where the salt was originally produced. Salt Cay continues to be home to several original plantation homes where salt was stored prior to shipping, as well as historical island churches.
Today
Salt Cay boasts snorkeling, scuba diving and whale watching that is some of the best in the world! We a have pristine 7,000ft. dive wall, teeming with fish, colorful coral reef and sponges. If that wasn't enough, every January through March we experience the migration of the magnificent humpback whales. Salt Cay is considered the "Humpback Whale Headquarters" as the island sits directly in the Columbus Passage where the whales migrate to the Silver Banks along their calving route.
Climate and Topography
Salt Cay is small (3 square miles), mostly flat, and arid. Temperatures average 83 degrees Fahrenheit, and are moderated by the eastern trade winds. The insect population is governed by the amount of rain it receives, making it far better than most Caribbean islands. Some guests choose to bring bug spray, others are fine without.
Language and Currency
Salt Cay's official language is English and the official currency is the U.S. dollar.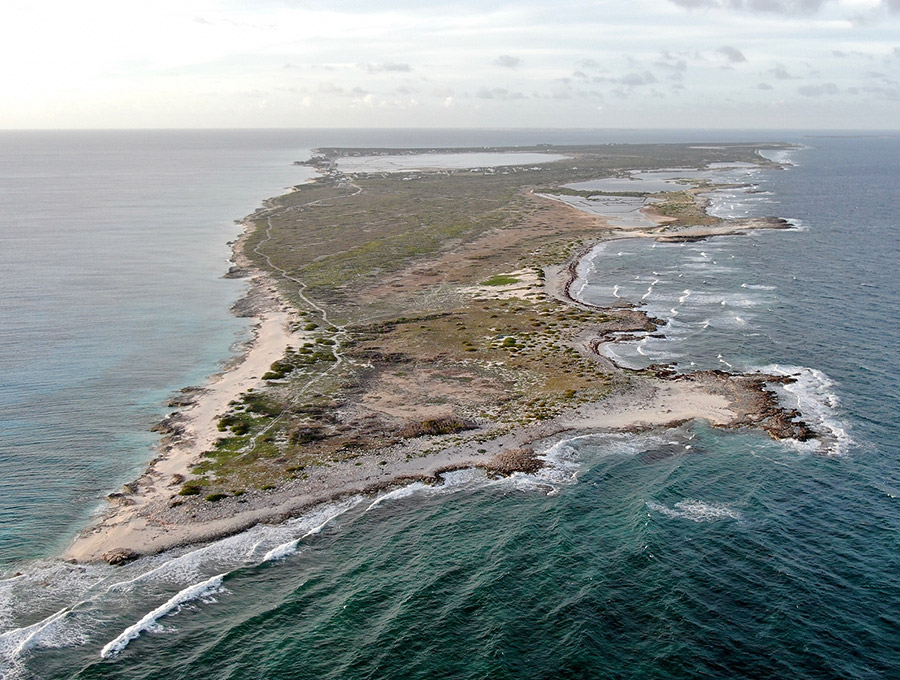 Contact Us
Salt Cay Divers
Deane's Dock, Salt Cay North District
Turks and Caicos, TKCA1ZZ
1-888-DIVETCI or 1-888-348-3824
Dive Shop: 1-649-245-1063
Monday - Sunday
7 A.M. - 5 P.M.