Salt Cay Divers
What makes the Salt Cay Divers experience different?
Team. Our PADI-certified divemasters and instructors can accommodate all levels of skill and expertise as well as teach resort courses and full certification classes. We offer rental equipment for diving and snorkeling.
Boats. Salt Cay Divers has three boats including our newest addition, the Lovely Linda, a 31-foot, double-deck catamaran. She can hold up to 25 whale watchers in comfort or 15 divers. We also have 2 Carolina Skiffs. They are also equipped for divers and whale watchers.
Location. Salt Cay Divers is located on Salt Cay, a small island in the Turks and Caicos Islands, B.W.I. Unlike other islands in the region, our awe-inspiring dive sites begin only 5-10 minutes from our Dock! This gives you more time enjoying your adventure and less travel time on the boat. Enjoy wall dives? Our prime dive location enables us to take guests to reefs starting at 35 ft that then plunge down to 150 ft. Learn more about Salt Cay.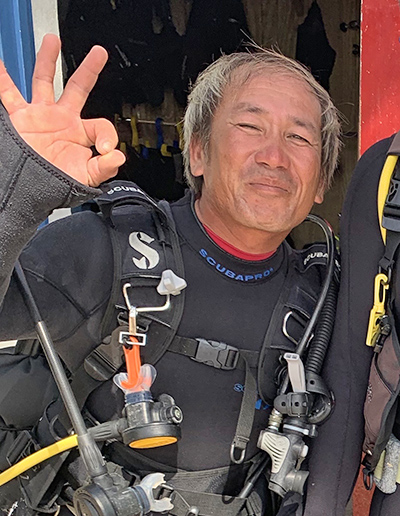 Richard
Divemaster
Richard was born in the Philippines. Starting as an electrical engineer in 1997, Richard found that his passion for diving was stronger than his desire to continue working as a manager at a mining company. He started diving in 2000, becoming a divemaster in 2004 and in 2009 he became an instructor. Richard has been working for Salt Cay Divers since January of 2009, and has been a beloved member of the staff ever since. Outside of diving, he enjoys wind surfing, kayaking and gardening, and he recently was able to certify his daughter as a junior open water diver.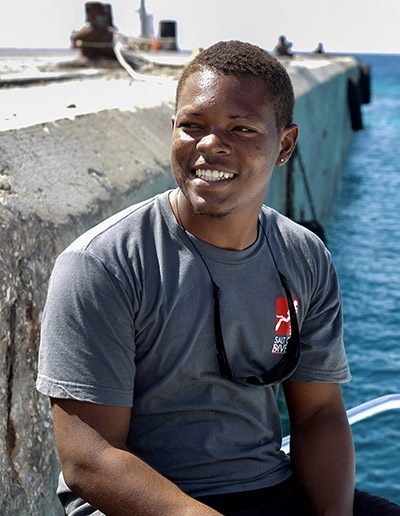 Elliot Talbot
Captain/Rescue Diver
Elliot joined Salt Cay Divers in December of 2018 after graduating high school in Provo. He has his basic safety training (STCW 95 certificate) and is PADI Advanced Certified, working on his Rescue Diver. Coming from a long line of professional boat captains and having been around the water his entire life, he is a perfect addition to the Salt Cay Divers team!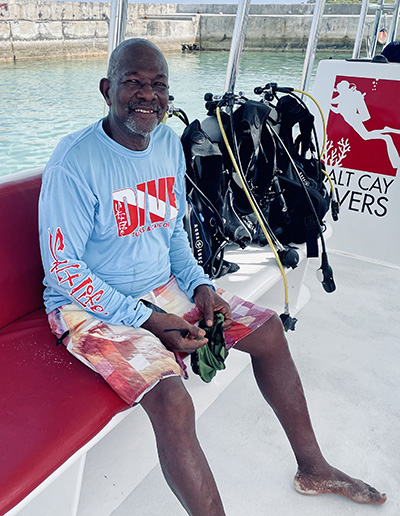 Oliver Been "Ollie"
Divemaster
Ollie was one of the founders of Salt Cay Divers. He is a much loved Divemaster who has a passion for diving! He was born and raised in the Turks and Caicos and although he has been a dive master in Grand Turk for the past 10 years, he has returned to Salt Cay, his true island home.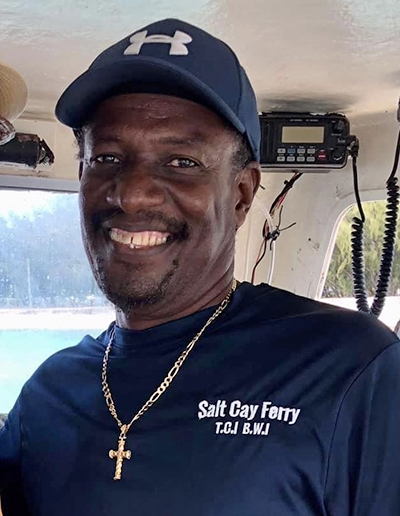 Allan "Shyne" Dickenson
Co-Owner
Allan "Shyne" is a "Belonger" and lifelong resident of Salt Cay in the Turks and Caicos. He became a certified electrician over 20 years ago and then went on to open "Salt Cay Building Services". As a respected member of the community he volunteers with the Community In Action Organization on Salt Cay and although he is a past president of this organization – he is currently the treasurer. Shyne is also the Captain/Operator of Salt Cay Ferry ensuring that all members of the community have access food, supplies and medical service every week.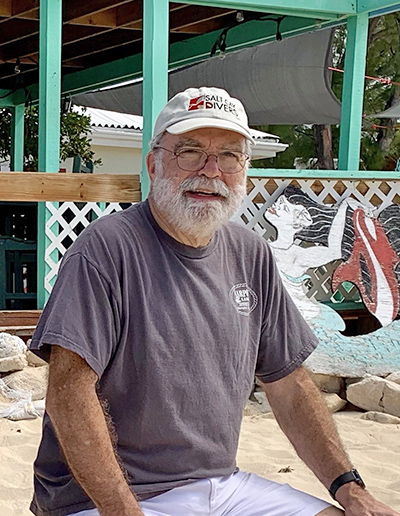 Ken Chaletzky
Co-Owner
Ken Chaletzky originates from the Boston area. In 1967 he moved to Washington, D.C. where he received his BBA from The George Washington University in 1971, and in 1974 received his MBA from The Wharton School. He and co-owner Dirck started a computerized typesetting company in 1974 and in 1979 they started Copy General and grew it to be the largest chain of copy shops in DC. Ken, who recently retired, was President & CEO of Copy General. He served on the Dean's Board of Advisors at GW's School of Business and is treasurer of the Loudoun First Responders Foundation. Ken received his initial scuba training at the Pentagon Officers' Athletic Club and has been a certified open water diver for over 55 years with additional advanced certifications. He has dived all over the world including every continent except Antarctica. "You're never too old to dive."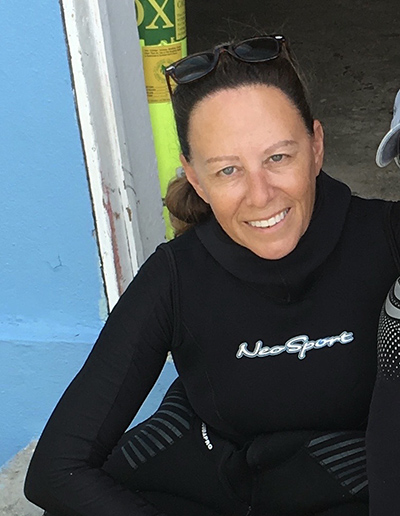 Karen Fox
Co-Owner
Karen resides in the United States and currently manages 3 rental properties including one on Salt Cay in the Turks and Caicos. Karen is a passionate people person who has spent the last 27 years as a corporate human resource trainer traveling and speaking all over the world. Karen has worked with such companies as British Telecom, Alcatel-lucent, Cadbury Sweppes Dr. Pepper and Texas Instruments in her role as owner of Fox Training Resources. Recently she volunteered to lead a session open to all Turks Islanders on Salt Cay based on the program, The 7 Habits of Highly Effective People. She is a professional level equestrian and a certified open water diver.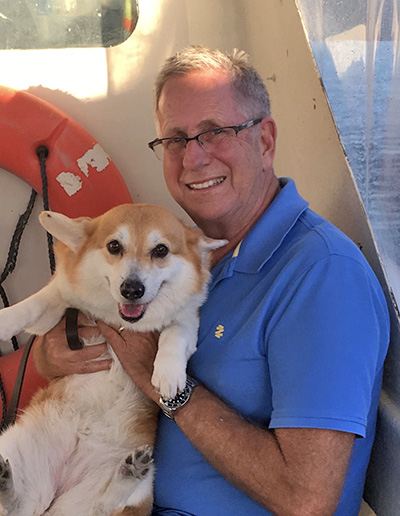 Dirck T. Holscher, Esq.
Co-Owner
Dirck resides in the United States and is the co-founder of several successful businesses including Circle Graphics, the Print and Graphics Newspaper, and the worldwide chain of Copy General business centers. He served as president of Copy General Corporation from 1981 until 2001, and was active in re-establishing the private sector printing industry in Eastern Europe during the 1990's and beyond. Dirck has been a featured speaker for many prominent organizations and government agencies, including the Association of American Publishers, the Council of Engineering and Scientific Society Executives, the Pratt Institute and the World Bank. Dirck has served on the Board of Directors of Print Image International, was Vice-Chair of the Board of the Foreign Student Service Council, Washington, D.C., and is currently assisting in efforts to finalize a World Heritage site designation for the Turks and Caicos Islands in the British West Indies.
Contact Us
Salt Cay Divers
Deane's Dock, Salt Cay North District
Turks and Caicos, TKCA1ZZ
1-888-DIVETCI or 1-888-348-3824
Dive Shop: 1-649-245-1063
Monday - Sunday
7 A.M. - 5 P.M.