Eat, Stay, & Explore!
Places we recommend…
While Salt Cay is a small island, it has a surprising number of resources that we encourage you to patronize during your stay. Top of the list is our own Harbourside House, located right across the street from our Salt Cay Divers dive shop and Deane's Dock. It's a great place stay while kicking back to soak in our gorgeous views and we offer free unlimited access to our paddleboards and glass-bottom kayaks with each stay. Just a few houses up from Harbourside House is Marsh-Wiggle – "Main" and "Mini".  Both cottages have fully updated kitchens and baths.  Please see details for these on our "Accommodations" page. 
Restaurants & Food
The Coral Reef Bar & Grill
Fresh Catch
Ms. Nettie's Famous Baked Goods
Mr. & Mrs. Dickenson's Convenience Store
Sites
Salt Cay Salt Works
Historic White House
(tours available upon request)
Explore the Island by Paddleboard or Glass-bottom Kayak!
Salt Cay Divers offers several ways to experience our island's beautiful shores! Take out one of our paddleboards or glass-bottom kayaks and explore our harbor and nearby reefs! There is plenty of wildlife to observe up close in our harbor and right outside the dock, including migratory sea birds, land crabs, sea fans, and a variety of fish! Guests staying with Salt Cay Divers enjoy free unlimited access to our kayaks and paddleboards, and non-guests can rent them for $35/hour.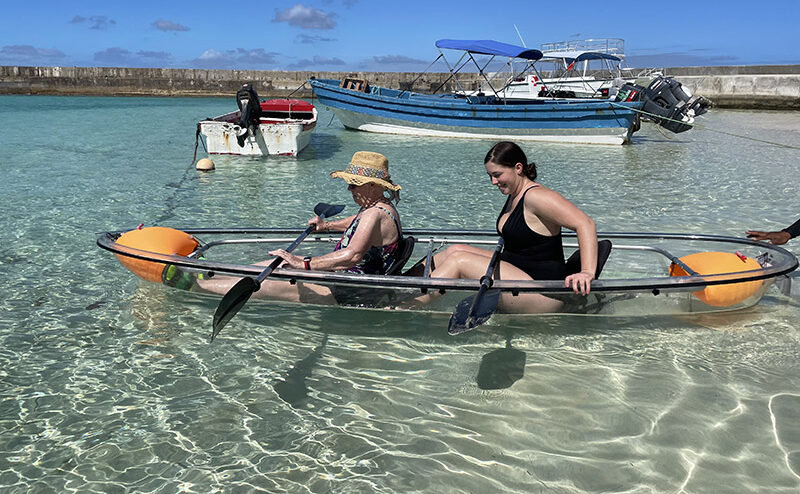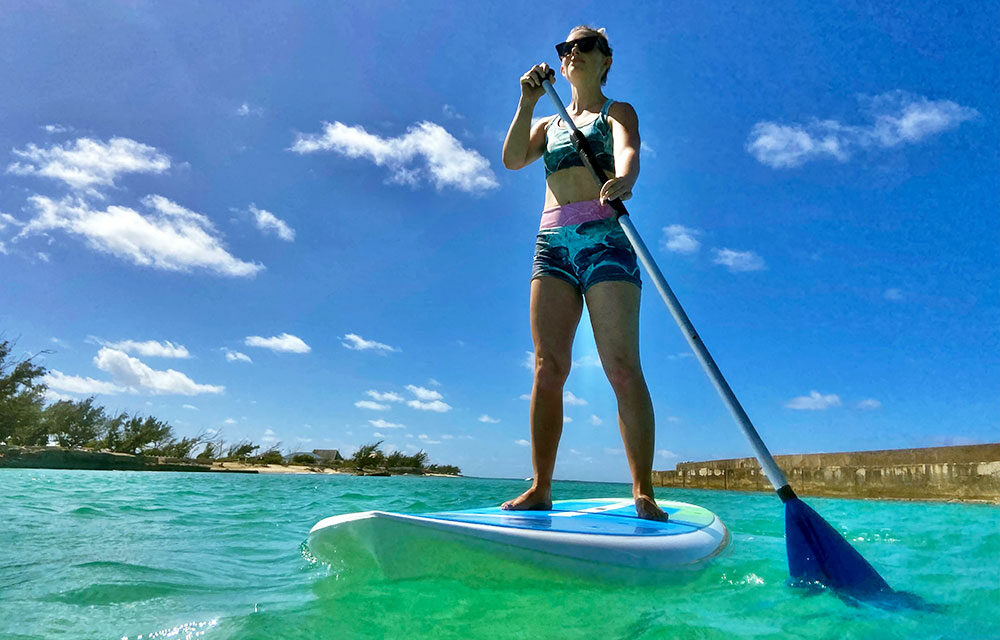 Explore the Island by Bike or Golf Cart
PollieBoy Rental
$85.00 per-day – Golf Cart |  $500.00 per-week – Golf Cart  | $25.00 Per-day – Bike
Contact:
Enrique Dickenson
pollieboysaltcay@gmail.com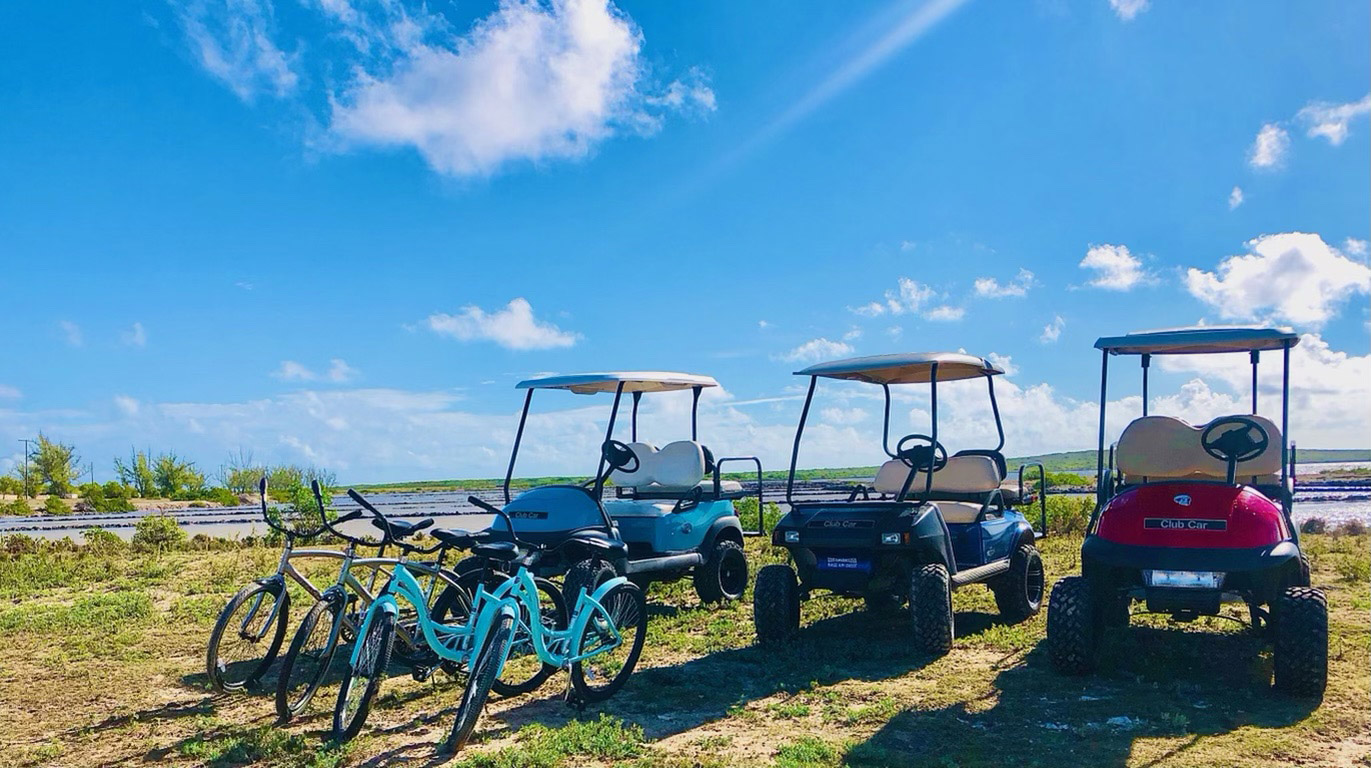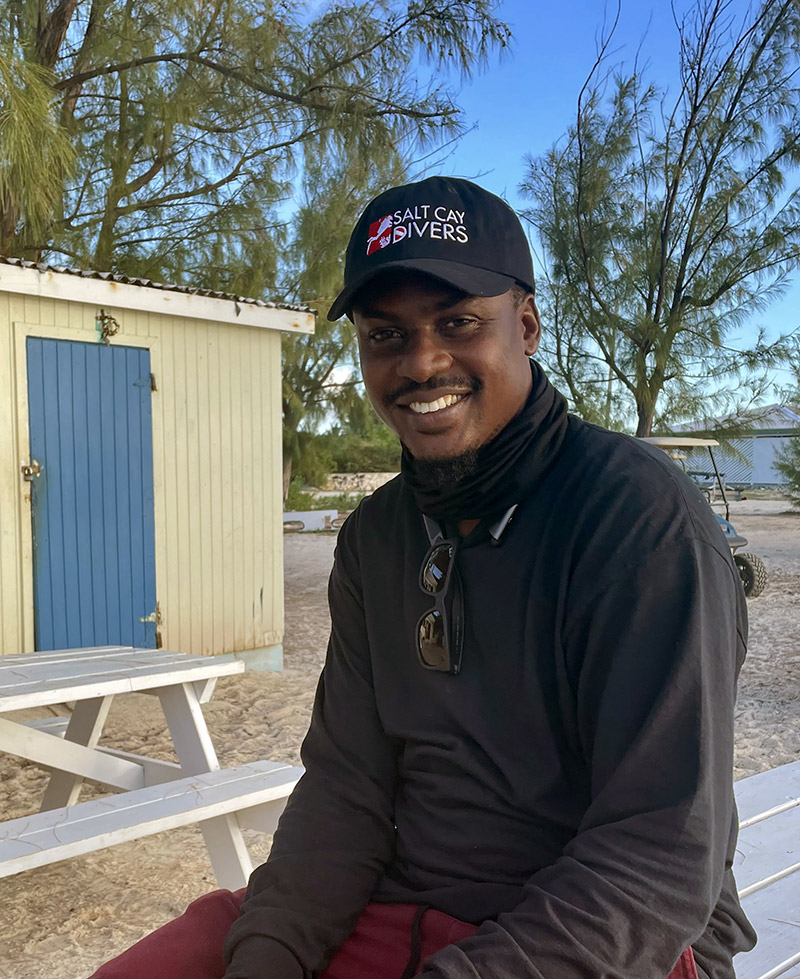 Contact Us
Salt Cay Divers
Deane's Dock, Salt Cay North District
Turks and Caicos, TKCA1ZZ
1-888-DIVETCI or 1-888-348-3824
Dive Shop: 1-649-245-1063
Monday - Sunday
7 A.M. - 5 P.M.